The Woven Briar
The Woven Briar is a hand weaving workshop based on the rolling hills on the edge of Exmoor.
Using blade shorn fleeces from my flock and harvested or foraged plant materials, I create textiles and craft materials that are fully traceable and sustainable.
I offer tuition in my workshop in Ford as well as a social spinning group in Wiveliscombe.
I have a flock of rare breed sheep which I keep for their beautiful and versatile fleeces, blade shorn to improve the quality and length of fibre and the welfare of the animal.
I wash, spin and weave the wool into beautiful one of a kind pieces right here on the farm, creating 100% natural, biodegradable, sustainable pieces in tune with the seasons. I also send fleeces to a fibre mill just an hour from our fields, to be made in to sliver and yarn, suitable for felting and spinning.
All of our animals are grass-fed, well cared for with the highest regard for their welfare and health.
More about me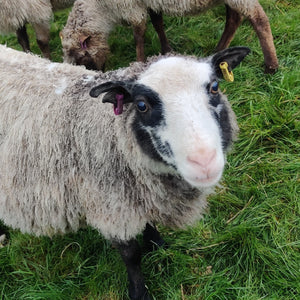 The Woven Briar
South West England Fibreshed
I am a proud member of the South West England Fibre Shed.
We are building a community of fibre and dye growers, processors, makers and manufacturers across the South West to start a conversation about how we can produce more home-grown textiles and garments in a more healthy, resilient and regenerative textile ecosystem.